Hypnotherapy & Mind Coaching
What is Hypnosis & How Can It Help Me?
A Hypnotic session is very relaxing and calming to receive, yet strangely enough, hypnotherapy is often tried as a last resort when other techniques have failed! Once discovering the benefits, most clients wish they had turned to hypnosis first, as it is not only therapeutic, but most importantly has a very high success rate in a wide range of subjects.
Hypnotherapists are trained to recognise what it is that is blocking your success and happiness. Our logical minds are naturally prone to worrying, and are often very negative.
Hypnosis helps to free you from this, by strengthening the positive power of the subconscious mind. This can release tension, eliminate old habits and fears, and build personal confidence and success.
Many clients are able to rely less on certain prescription drugs after hypnotherapy - (under medical supervision) as they begin to feel more in control of their lives.
This is why a large amount of doctors now endorse hypnosis as a powerful and helpful therapeutic pathway to being more healthy, confident and happy.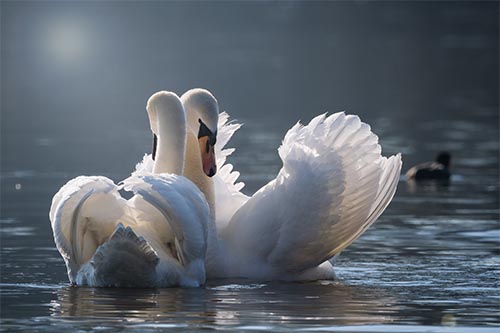 First Session Hypnosis. What's it Like?
There is nothing to fear with hypnosis. It is a natural relaxed state of mind, often likened to the feeling we have just before falling asleep. The difference however is that you are not asleep, but listening to every word that is being said. We begin with a personal consultation where we will fill in details about your life and how we can help. We are happy to explain the process of hypnotherapy to you, and answer any questions you may have.
Once you are happy to proceed, we begin by inducing a relaxed state of body and mind. This is done with the use of soothing voice and calming background music. When the body is relaxed, the worrying conscious mind takes a rest, and the powerful positive subconscious mind can then be coached and programmed for success.
Depending on what you are seeking help with, we are able to use many therapeutic techniques such as suggestion therapy, parts therapy, NLP, mind coaching, stress-management, phobia release, inner child work, analytical techniques, and many more simple yet powerful strategies, to free you from whatever it is that is spoiling your life.
All you have to do is listen and relax!
Clients tell us that they have never felt so chilled out and calm once a session is complete. A complementary cd is always given after a first session to help keep you programmed for confidence, relaxation and success.
What Can Hypnotherapy Help Me With?
To be honest, there are very few subjects that hypnotherapy cannot help with!
Some of the problems that we have successfully deal with are:- A range of fears and phobias:- the most common of which seem to be fear of flying, public speaking, driving, spiders and many more unwanted habits such as blushing, nail biting, overeating, reliance on alcohol, smoking, bruxism, anger outbursts, lack of confidence, stuttering, insomnia, poor sports performance, exam nerves, sexual difficulties, vertigo, OCD, low self-esteem, and many more too numerous to mention.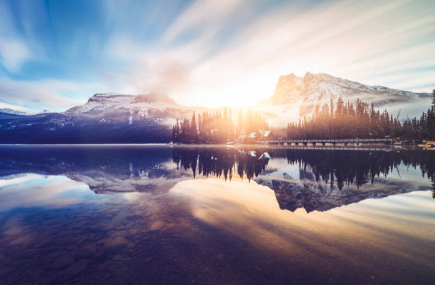 If something is troubling you, then it is worth finding out if hypnotherapy is the answer to your problems. Although nothing is ever 100% guaranteed, it has helped a multitude of people to take back control of their feelings and their lives.
Why Should You Be Any Different
MIND COACHING
James Darrien is a trained mind coach who has the knowledge to help you leave self-limitation behind.
What Is Mind Coaching?
Mind Coaching isn't about telling you how to live your life. It is a very self empowering, motivational therapy which concentrates on promoting calmness and confidence, while harnessing a persons desire to achieve and be all they can be. For example personal goals, sports performance, career development, relationship success, or a greater level of inner peace.
Success in any form relies on a firm foundation of "self belief and confidence" which many of us seem to be lacking in. There is no need to feel stuck in a rut and powerless, we all have the power to break free from self limitation and often we just need someone to see within us what we cannot see inside ourselves !
Inspirational counselling can help you to believe in your own self ability, encouraging you to listen to, and act on your inner voice of wisdom and self belief.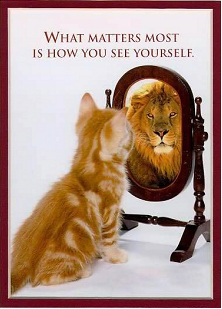 Low self esteem is our biggest enemy, often overshadowing our attempts to break free of old routines and past failures. Mind coaching raises self esteem, injecting you with motivational positive energy and increased self belief.
What Can It Help With?
Mind coaching shot to fame a few years ago as well known sports personalities used the services of a mind coach to improve their game. Golf in particular is often greatly enhanced with this cutting edge approach. Although mind coaching is excellent in helping you excel in sports, it is also brilliant in many other fields.
Self value - Seeing yourself as the capable intelligent unique individual that you really are. Breaking free of self limitation.
Relationships - Mind coaching can help you to value yourself more. This changes the energy flowing both in and around you, therefore you will find that you are automatically drawing toward you the people who will also admire and value you for who you really are, as well as enhancing present relationships.
Sports performance - Conditions you to expect more success, and more importantly enjoy the journey of development and self improvement as you perfect your ability.
Career Enhancement - "Confidence Building" can fire you up to push new boundaries or have the desire and drive to break free and try something new. The mind is very powerful, it can be conditioned to help you instead of hindering you through self limitation.
I will discuss with you what you wish to change about your life and show you how to achieve your goals! After working with me you will feel more confident to tackle the issues which have been holding you back from being "All you can be"
Why worry, when you can change your future with mind coaching. One or two sessions are all it takes. Mind coaching can be used alone or blended with hypnosis to help you achieve your goals. Contact me (Jim) if you are interested in booking a session or have any questions. I will be happy to help.